MY NOOKBOOKS AVAILABLE TO BORROW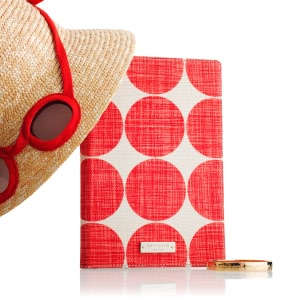 I have a few books on my Nook currently available to borrow if you have a Nook too.
Just friend me on your Nook and I will do the same.
Email address is
simcarter@prodigy.net
Do you have a Nook book available to lend to others?
Leave a comment and your contact info so readers can find you.
Before I Die by Jenny Downham
Tessa has just months to live. Fighting back against hospital visits, endless tests, and drugs with excruciating side effects, Tessa compiles a list. It's her To Do Before I Die list. And number one is Sex. Released from the constraints of "normal" life, Tessa tastes new experiences to make her feel alive while her failing body struggles to keep up.
Tessa's feelings, her relationships with her father and brother, her estranged mother, her best friend, and her new boyfriend, are all painfully crystallized in the precious weeks before Tessa's time finally runs out.
A Publishers Weekly Best Children's Book of the Year A Booklist Editors' Choice A Book Sense Children's Pick A Kirkus Reviews Editors' Choice A Publishers Weekly Flying Start Author An ALA-YALSA Top Ten Best Book for Young Adults
Movie title:
Now is Good
Starring Dakota Fanning & Jeremy Irvine
Austenland by Shannon Hale
Jane is a young New York woman who can never seem to find the right man—perhaps because of her secret obsession with Mr. Darcy, as played by Colin Firth in the BBC adaptation of Pride and Prejudice. When a wealthy relative bequeaths her a trip to an English resort catering to Austen-obsessed women, however, Jane's fantasies of meeting the perfect Regency-era gentleman suddenly become more real than she ever could have imagined. Is this total immersion in a fake Austenland enough to make Jane kick the Austen obsession for good, or could all her dreams actually culminate in a Mr. Darcy of her own?
Movie stars Keri Russell as Jane, JJ Fields as Mr. Nobley (the Darcy character) and Brett McKenzie
Extremely Loud & Incredibly Close by Jonathan Safran Foer
Meet Oskar Schell, an inventor, Francophile, tambourine player, Shakespearean actor, jeweler, pacifist, correspondent with Stephen Hawking and Ringo Starr. He is nine years old. And he is on an urgent, secret search through the five boroughs of New York. His mission is to find the lock that fits a mysterious key belonging to his father, who died in the World Trade Center on 9/11.
An inspired innocent, Oskar is alternately endearing, exasperating, and hilarious as he careens from Central Park to Coney Island to Harlem on his search. Along the way he is always dreaming up inventions to keep those he loves safe from harm. What about a birdseed shirt to let you fly away? What if you could actually hear everyone's heartbeat? His goal is hopeful, but the past speaks a loud warning in stories of those who've lost loved ones before. As Oskar roams New York, he encounters a motley assortment of humanity who are all survivors in their own way. He befriends a 103-year-old war reporter, a tour guide who never leaves the Empire State Building, and lovers enraptured or scorned. Ultimately, Oskar ends his journey where it began, at his father's grave. But now he is accompanied by the silent stranger who has been renting the spare room of his grandmother's apartment. They are there to dig up his father's empty coffin.
Film stars Thomas Horn, Tom Hanks, Sandra Bullock and Max Von Sydow

.
The Finkler Question by Howard Jacobson
Julian Treslove, a professionally unspectacular former BBC radio producer, and Sam Finkler, a popular Jewish philosopher, writer and television personality, are old school friends. Despite a prickly relationship and very different lives, they've never quite lost touch with each other—or with their former teacher, Libor Sevcik, a Czech always more concerned with the wider world than with exam results.
Now, both Libor and Finkler are recently widowed, and with Treslove, his chequered and unsuccessful record with women rendering him an honorary third widower, they dine at Libor's grand, central London apartment.
It's a sweetly painful evening of reminiscence in which all three remove themselves to a time before they had loved and lost; a time before they had fathered children, before the devastation of separations, before they had prized anything greatly enough to fear the loss of it. Better, perhaps, to go through life without knowing happiness at all because that way you have less to mourn? Treslove finds he has tears enough for the unbearable sadness of both his friends' losses.
And it's that very evening, at exactly 11:30 pm, as Treslove, walking home, hesitates a moment outside the window of the oldest violin dealer in the country, that he is attacked. And after this, his whole sense of who and what he is will slowly and ineluctably change.
The Finkler Question is a scorching story of friendship and loss, exclusion and belonging, and of the wisdom and humanity of maturity. Funny, furious, unflinching, this extraordinary novel shows one of our finest writers at his brilliant best.